In Bulgaria there is a lot to see, learn and discover!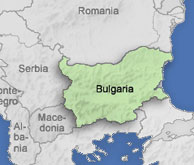 Bulgaria is situated on 111 square kilometers in the South-Eastern Europe, on the East Part of Balkan peninsula. The country has common borders with Romania, Serbia, Macedonia, Greece and Turkey. On the East, the natural border is Black Sea.

The official language is Bulgarian, but people speak Russian, English and German. The currency is "LEV". Bulgaria is famous with a highly
varied relief, a mild climate, clear sea water, and golden sand beaches. The rich cultural and historical heritage gives a possibility to touch the way of life and the traditions of ancient nations.

It is always up-to-date to spend the holidays in Bulgaria: round the year Bulgaria is visited by millions of tourists, who enjoy the country's beauty and people's hospitality. At present Bulgarian tourism is highly developed, and plenty of hotels and restaurants are ready to fulfill the most refined wishes, together with perfect conditions to have a rest.

Nevertheless other advantages, the reasonable prices are typical for Bulgarian tourism. In the winter mountain resorts,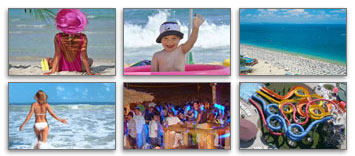 Bulgaria offer European standards of hotels, experienced ski-guides from the best ski-schools, modern services for ski and snowboard equipment to hire. During the summer holidays, the tourists meet the tender sea, golden beach and a lot of entertainment: night bars, disco with different kind of music, a large selection of excursions. There are provided animation games, show – programs and Aqua Park, even for the young tourists.

And everything at a reasonable price!

Welcome to Bulgaria!